All our backdrops are made using materials specifically selected by our company based on twenty years of experience in the photographic industry.
We use two main materials for our products and the first one is used to create a 'walls' based setup. It comes with a number of advantages and properties, and you can read more about it below:
No glare, which allows you to take full advantage of all studio lighting options and save time on post-processing
Washable at 40 C degrees (no bleaching thought). Thanks to this property, you can easily clean and refresh your backdrops
Any creases can be easily removed using a shirt steamer or by ironing on the left side. From now on creases will no longer be an issue! You can get rid of the problem quickly, even minutes before your photo session with the use of a basic shirt steamer
Lightweight. Being extremely lightweight comes handy especially when you need to bring your set up to a different location i.e kindergarten, community hall, client's house etc. You will no longer need help with handling your backdrop, even lifting a couple of backdrops in one hand won't be a problem for you!
Odorless. You can be confident that when the client arrives at your studio, there won't be any unpleasant smell of paint or chemical dye to worry about. You won't even have to cool the room to get rid of the smell.
205 g / m2 material weight
After getting to know all the essential properties, find out how the backdrop is finished to make working with it comfortable and effective.
There's a weight sewn into the fabric at the bottom of the backdrop. Thanks to this the material become evenly stretched when hung up and the weight is sewn in so discretely, it won't show in the photos.
There are three options to choose from for the top finish of the backdrop. Depending on your studio's limitations and the way you hang and store your backdrops, you can choose from:
Top finish with a 7 cm wide tunnel. We recommend this finish for backgrounds up to 200cm wide.
Top finish without a tunnel (trimmed material). This finish is recommended when attaching backdrops directly to walls and for backdrops wider than 200cm. For backdrops over 200cm wide, a tunnel is not recommended because of the wrinkling that may occur near the stitches, causing the background to ripple.
Top finish with an added 'extender' (an extra fabric in either white or colour similar to the backdrop's design). This option is especially useful when mounting backdrops on a suspension system (we recommend sticking it to the pipe with double-sided tape). It perfectly fills up the space between the mount and the height at which you want the pattern to begin.
As mentioned before, this material is ideal to create a 'wall' kind of setup, that is perfectly complemented by a floor element, made using a well-selected vinyl piece. A setup designed this way is complete and allows you to photograph your subjects in full-body poses. A great advantage to this solution is the use of one floor for many different setups and purposes in conjunction with different walls.
See the video below to compare different finish options and ways of hanging our backdrops.
For an optimal effect, we do not recommend using this type of material for flooring, as it can slide over the surface and cause wrinkling. Please, see the video below.
Example photographs with our backdrops in use.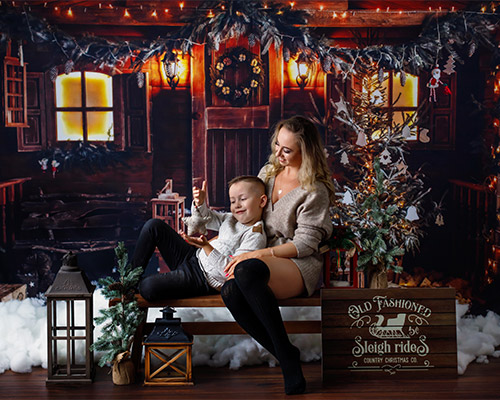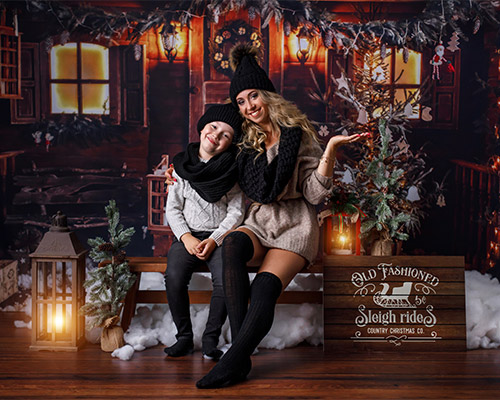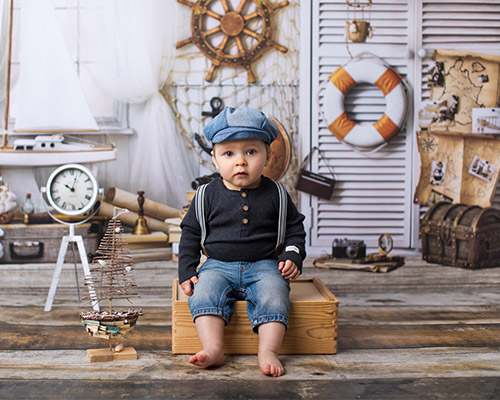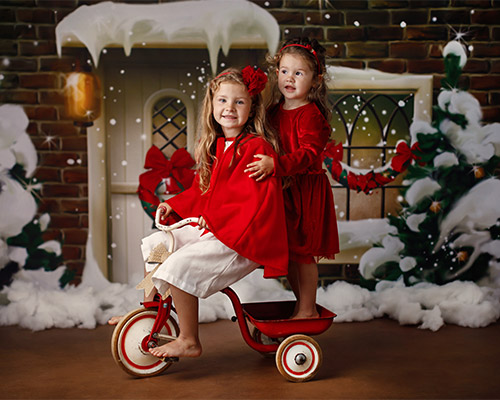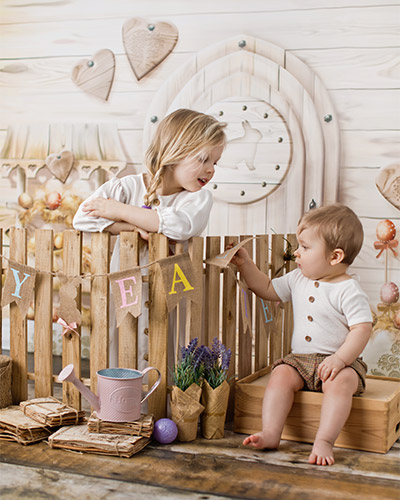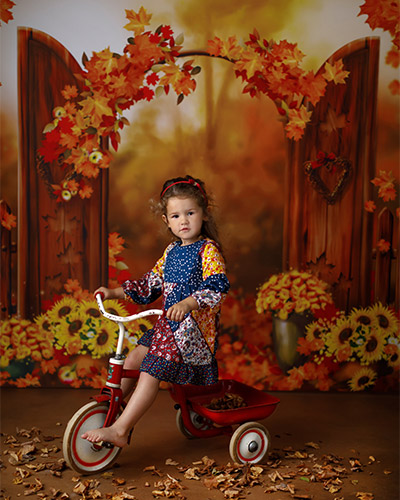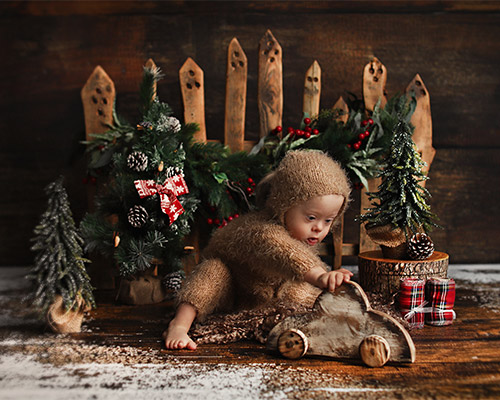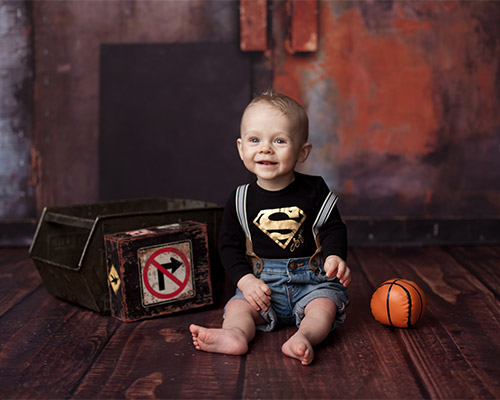 Our second materialavailable in our offer is an excellent solution for photographing wedding dresses and other areas of fashion photography. It's absolutely perfect for all the photos where perfect blending of a seamless backdrop is key. Here are the most important technical information and backdrop's properties:
The material is printed on both sides, which allows you to create two compositions
Its basis weight is 0.6 kg / m2. (recommended for stationary setups)
Doesn't reflect light
Regardless of the colour scheme on each side, the patterns do not show through and do not cause discolourations
This material is sturdy enough to allow wearing shoes and even high heels! The print doesn't wear off.
Can be cleaned with wet wipes
We do not recommend folding this material (it's difficult to straighten afterwards). Instead, store them on rolls or install them on a suspension system.
Does not have a tunnel. When hanging on a pole with tripods, we recommend using standard photo clips
To view how this backdrop works on a suspension system, please see the video below:
Example photographs with our backdrops in use.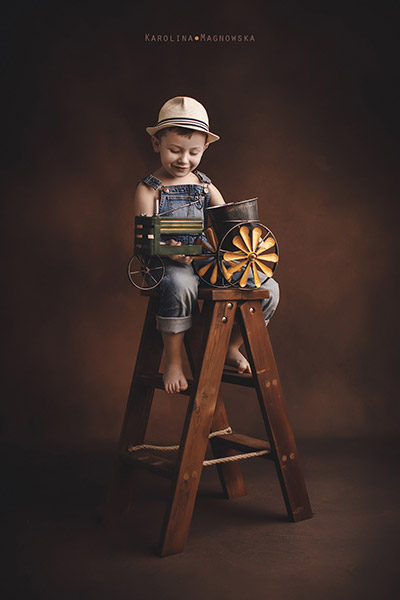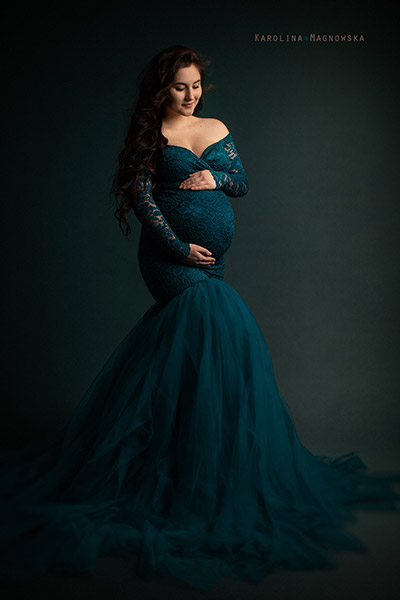 If you haven't found all the answers you were looking for or would like to chat about our products in person, please don't hesitate to contact us. You can find contact details HERE